iLuvTuQuyen

Posts: 4537
Joined: 6/1/2006
From: Haltom TX USA
Status:

offline
http://entertaining-you.blogspot.com/

remember: la suong suong




La Suong Suong. For some, this name strikes fond memories of a thriving singer. For others, the name is meaningless. La Suong Suong - one of the biggest and most successful person of all singer over-sea because she was more than just a singer.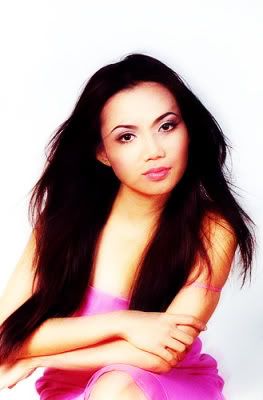 The early years
La Suong Suong was born in Vietnam and came to the United States in 1994. As a youngster she used to tag along with her older sister who is also a singer. In 1987, at the age of fifteen, she was asked by members of her sister's band to stand-in for her sister. Suong Suong did and thus began a new chapter in her life.

La Suong Suong whose real name is Do Thanh Trang is a fan of Chinese movies and videos. She chose La Suong Suong after a Chinese movie star. Although La Suong Suong was paid for her singing as a stand-in for her sister, she feels her career didn't really start until she entered a singing contest (she only took fifth). In 1991, she began singing seriously and began her career as a pro performing in many locales in Vietnam.

La Suong Suong first sang publicly in Tao Dan park, a place famous for many outdoor concerts in Saigon. While she was in Vietnam, Suong Suong has taken music lessons and she is currently attending Evergreen Valley College in San Jose. She can also play a little piano. Suong Suong's source of inspiration is her brother Tu with whom she can always find support and direction. Beside singing, her favorite things to do are shopping and watching Hong Kong movies. She likes 'Banh Beo Hue'.

The songs she likes to perform most are Unchained Melody and I Will Always Love You. Her proudest moment is when she won a singing contest on a television show in 1991. Her favorite place in the United States is Chicago where she saw snow for the first time. Although Suong Suong is sure to be successful as a singer, her goal is still to finish college and transfer to a four year university to complete her schooling.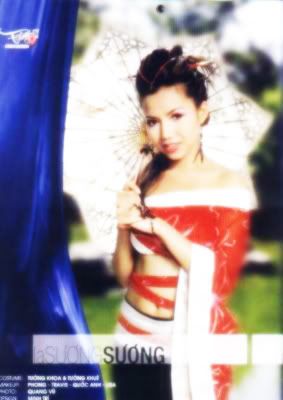 The golden years
From mid-2000 to mid-2003, La Suong Suong was thriving. She attracted thousands of fans and was a bustling new idol. Almost every thread was active in all vietnamese community forum, members had fun, and La Suong Suong just had a lot of great things to offer with many options and features that other singer didn't have.


Dissapear and scares
La Suong Suong last performance with Thuy Nga was in PBN 73 (The Best of Duets) where she and Nhat Trung gave a thrilling performance 'Trai Tim Buot Gia'. Her fans interest started to decrease, but her fans have hopes that she would one day thrive back up to the surface. A fan announced that La Suong Suong had a sickness therefore went into resting. It was because of this that fans began to worry for her health. Luckily, La Suong Suong decided not to stay put down and perform another amazing performance with Nhat Trung in PBN 80 (Tet Khap Moi Nha) where she look absolutely stunning.

The happiness didn't last long. In winter 2007, Kavana from Thuy Nga forum announced that La Suong Suong had left the earth in the morning of January 24, 2007. Apparently, fans was not happy with the news posting reply that the information were fake in denial. After many actual singers have posted up an article such as Bang Kieu, Kevin Khoa, ect. fans started to griev over her death.

It was with this that the La Suong Suong had to bid farewell to her family - which had brought all her fans together. La Suong Suong was more then just a singer, she brought vietnamese music to another level.


A final goodbye
Recently, a group of La Suong Suong fans have request Thuy Nga to make a video to remember her and I truely hope they will because she was such a talented artist as well as a beautiful person. While they've done a great job and Thuy Nga might give it a chance, sadly, La Suong Suong only had 5-6 with Thuy Nga at the most. To me and others, the true La Suong Suong grace and voice will always stay in our hearts. What's left are just memories of golden days of happiness.

La Suong Suong will be greatly remembered for the good times and all that she have gave to the Vietnamese community as a great singer and beautiful person. May you rest in peace.




< Message edited by iLuvTuQuyen -- 2/2/2007 1:40:38 PM >

_____________________________


Tu Quyen
http://tuan-entertaining-you.blogspot.com/
*Fanfic* http://modernbeauties.blogspot.com/
Starring:
Tu Quyen, Minh Tuyet, Bao Han, and Nhu Loan